Date : 20 Apr 1956
Location : Sunset Memorial Park Cemetery, Minneapolis, MN

SUMNER MAN DIES.
SUMNER
Arthur Partridge, 66, died Monday night in the Sumner Community hospital. Mr. Partridge, employed by the Chicago, Great Western railroad, moved to Sumner last November from St. Paul, Minn. Surviving besides his widow, the former Rachel Tribon of Sumner, are three daughters, Mrs. Halvor Reubenstein, Detroit, Mich.; Mrs. LeMoi1e Hall, White Bear, Minn., by a former marriage, and Joelyn Partridge, Austin, Minn. There will be a prayer service at 8 p. m. Tuesday at the Berg funeral home and the body will be taken to St. Paul for funeral services Friday.

Waterloo Courier - Apr 17, 1956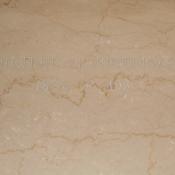 Click to enlarge
Photo courtesy of Find a Grave member #47592448.
---